Raz príde čas, keď všetko to flákanie bude treba dohnať.
do you ever just want to go outside in the middle of the night and walk around and not actually do anything just observe and think and stuff
elphabaforpresidentofgallifrey: ponyboyismyhomeboy: my eldest sister had a boyfriend when she was in fifth grade, but we moved away so they obviously couldn't see each other. well, when she was in college her friend introduced her to some guy and it was her old boyfriend from fifth grade. after two days of catching up she told him she wanted to marry him. they've been married for ten years and...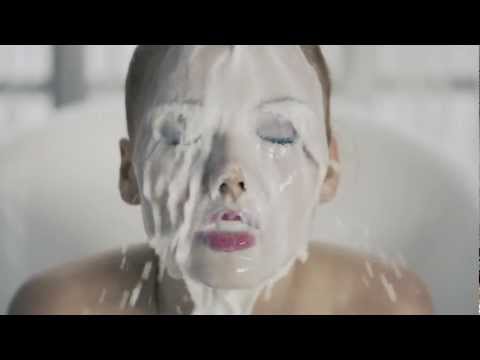 ifyoucarryonthisway: the worst thing about being shy and introverted is that you most of the time come off as cold and arrogant like you think you're better than everyone else and thats why you don't talk to people or hang out with them but it's really the opposite its like you're so uncomfortable with yourself that you don't wanna share it with anyone else so you just dont and people think...
Ten pocit keď sa postavíte na dážď, otočíte hlavu k nebu a jednoducho si moknete
…ako sa vám za týždeň dokáže polovica života otočiť hore nohami
me 50% of the time: I want to do well in school and make my parents proud and wear pretty clothes and do yoga and drink green tea and be in control of my life
me the other 50%: I want to drink too much and not care about anyone and kiss boys whose names I don't remember and always go out with my friends and be out of control
me actually: *sitting in my bed, tumbling, listening to music or watching tv, eating, crying, doing nothing all day long*
Doteraz bolo mojou najväčšou slabosťou nemať sen. Teda nejaké by tu boli, ale žiadne trvalé, ktoré by vydržali aspoň ten mesiac a dalo by sa za nimi ísť. Ale zrazu, len tak nečakane, sa popri bývalej prázdnote zjavilo semienko, zatiaľ však neviditeľné na povrchu. Pomaly začína klíčiť, som zvedavá, či sa ujme. A teším sa z toho. Len pekne rasti semienko, rasti!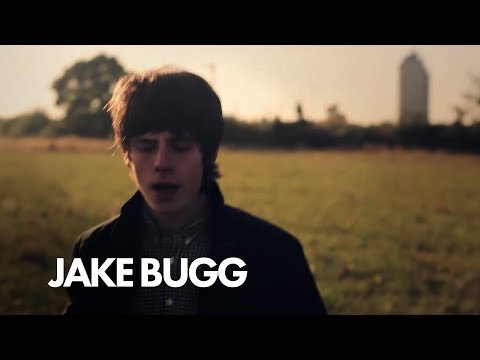 stracamsa: Vlastne som nikdy nikoho nemilovala. Vždy som milovala iba predstavu aké by to bolo milovať. 
dennik-sialenca asked: Happy B-day Han! Lot of tumblr, love, time with friends, health, luck and stuff. Have a nice day- Lucy
have you ever caught someone staring at you and wondered what they're thinking about like if it's something positive or negative if it's a passing thought or a long internal string of things if they're even thinking about you at all or you just happen to be in the line of sight while their mind drifts off about something completely unrelated
"I still love the people I've loved, even if I cross the street to avoid them."
– Uma Thurman (via cavum)
ležím na svojom smrteľnom lôžku, každý dotyk ma ubíja a ja sa zarývam hlbšie a hlbšie, až kým ma ten ostnatý matrac celkom nepohltí. horúčka je hrozná vec. vskutku.
ne-buď  la-buť
when a girl wants to kiss you: she plays with her hair, looks down, fiddles with her fingers, and waits for you to make a move
when a boy wants to kiss you: smiles nervously, tilts his head slightly, and waits for the right moment to make a move
when i want to kiss you: i look at you from a distance, and start sobbing about how ugly i am and that i'll die with 80 cats, approximately
nenašel jsem pravou lásku
martyriumm: Nenašel jsem pravou lásku. Neztratil jsem sen. Jsem jeho pejskem na provázku. Jak zachránit se všem? Jednou jsem šel po ulici a hladil očima kolemjdoucí. Potom prišla lavina. Nedosáhl jsem ještě dna. Odpusť mi, nevinná, žes byla stržena. Sám spadnu do vody. Nikomu na škody. eugen karvaš
Slová by sa zo mňa hrnuli v jednom prúde a ja by som mohla donekonečna opisovať to isté dookola, lebo to je na tom najhoršie, že nič sa nemení, stále som na tom istom a nie je cesty späť, len dopredu a vlastne ani tam žiadna nie je. Akoby som ležala na nejakom opustenom ostrove. Len čakať, že možno raz príde nejaká tá loď. A možno nie. Možno tam zostať…nuž, navždy. Ale to sa, dúfam, nestane. ...
bonushumor: I wonder if people notice that I wear the same pair of jeans literally all the time.
och už by to chcelo spánok keby sa dalo
"I wonder how many people I've looked at all my life and never seen."
– John Steinbeck (via accidentalism)
do you ever just wonder if there's someone who secretly thinks about you and wants to talk to you but doesn't know how
person: how long does it take to get there?
me: 3 songs
normalnycvok asked: nenudis sa berusko ? :(:
normalnycvok asked: hej bisťu ahoj :)
Krásny Silvester, vďaka chorobe sa cítim ako po opici, a to som do seba nemusela ani nič liať. Vlastne ani neviem, aký je to pocit po opici, keďže som ho ešte nikdy nezažila. Bitch please. Jednoducho užívajte Silvestra a krásny nový rok :)
"You don't know anyone at the party, so you don't want to go. You don't like..."
– Julien Smith  (via bad-decision-make-good-story)
1 tag
Nejak sa mi nedarí rozpísať. Možno to bude tou typickou vianočnou materialistickou chvíľkou, bez ktorej by to nebolo ono. Po rozbalení všetkých darčekov sme poslušne odpochodovali do kuchyne, kde sa odohrávalo každoročné odlievanie olova. Nie je až tak každoročné, ale budiš. Jednoducho ma tentokrát zaujal môj odliatok. Tvar ruže, nie až tak očividný, ale bol tam. Ruža symbolizuje šťastnú voľbu...